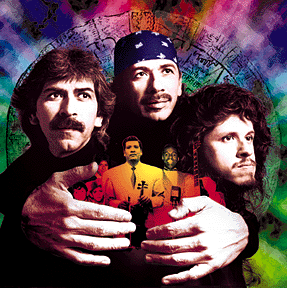 SANTANA Brothers was released in 1994.
It is dedicated to the memory of
Craig Lasher
Sonny Sharrock
Albert Collins
Eric Gale
Joe Pass

The cover represents three generations of musicians: Brothers Jorge Santana and Carlos Santana and their nephew Carlos Hernandez play on the album; also shown is Jorge and Carlos' father Jose Santana and Carlos's father-in-law Saunders King.
The original photo used on the cover is by Michael Collopy.